4 CLAY COURTS & 1 HARD COURT
Our school has the best clay courts in Cyprus. Our courts have been constructed with high standards with 6 different substrates which provide perfect extraction of water. It is a fact that after rainfall our courts are ready for training just 45 minutes later, maybe even less. The clay is imported by us from Crete, from one of the largest clay production factories in Europe, which supplies many academies in Greece, Germany, etc.
With the very good extraction of the courts in combination with the climate of Cyprus, where we have 8-9 months of summer and our winter is very light, our athletes hardly miss any training.
CAFÉ-RESTAURANT – SWIMMING POOL
The school's Café-Restaurant works daily in order to serve the athletes.
During the summer months, the swimming pool is also open and athletes may relax with their families, enjoying the different food served from the restaurant and swimming in the pool.
SCHOOL – ACCOMMODATION – TRANSPORTATION
The American Academy is one of the best private schools in Limassol and is only 10
minutes away from our tennis school. The American Academy provides boarding
where athletes can reside, and there they will be under the custody and safety of the
boarding school. There is also a restaurant at the boarding school that provides all the meals as instructed by a nutritionist. The transportation of athletes to and from the boarding school/tennis school is provided by our tennis school's buses.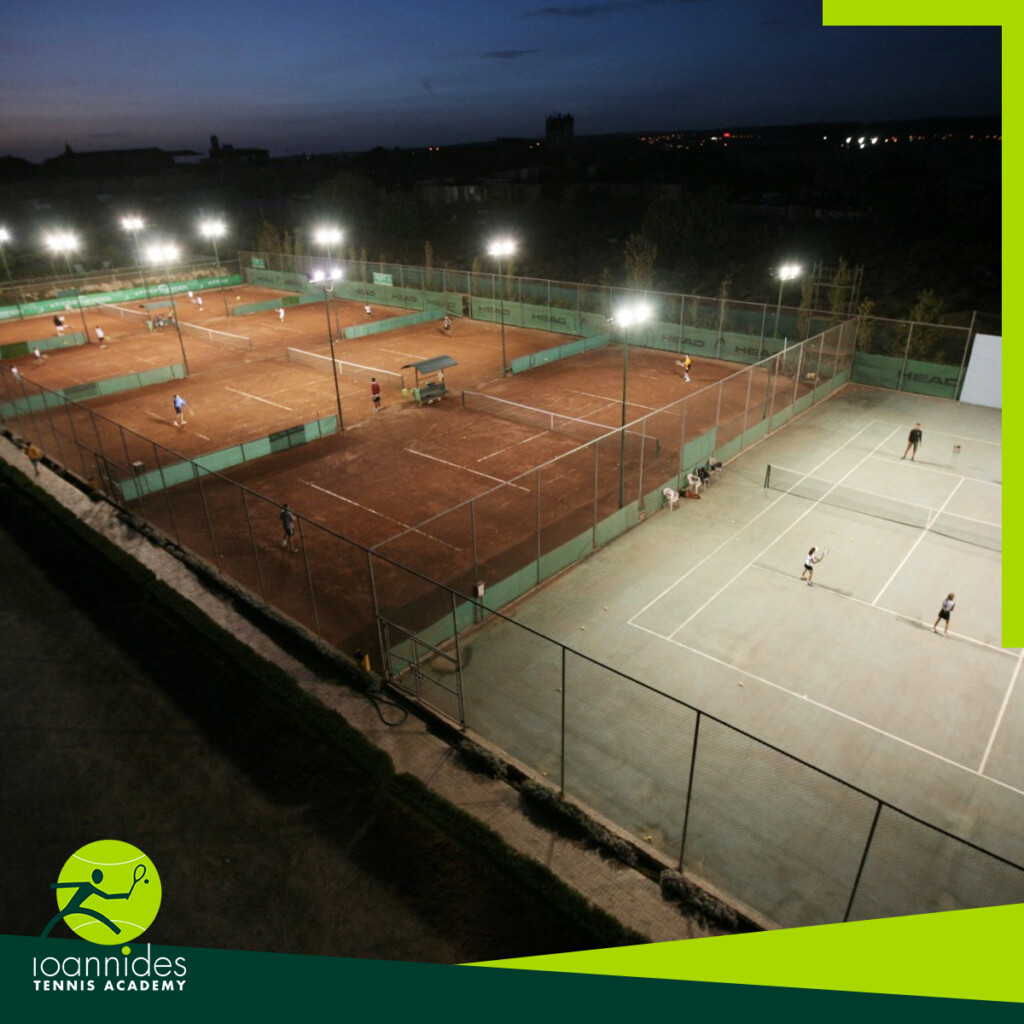 EQUIPMENT SERVICES
Athletic shop
There is an athletic shop at the school, where athletes may obtain all their athletic gear. [clothes, shoes, rackets, etc.]
Restringing
Our stringer is available on a daily basis and ready to repair the tennis players' rackets with any string required.
The coaching team is in constant contact with him in order for the appropriate strings to be provided, for the correct kilos to go on the racket according to the game of each tennis player.